INTEREST-FREE PAYMENT PLANS AVAILABLE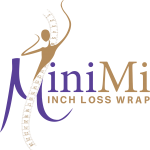 MiniMi Body Wrap Training Course
Introducing MiniMi: a non-invasive body wrap treatment, designed to offer your clients a more sculpted body with lasting results
Enquire today
This 1/2 day course will allow you to offer your clients a relaxing treatment that will also visibly compress and sculpt their body, resulting in a safe and effective inch-loss, as well as smoother, and firmer skin.
The advanced technology in the MiniMi Body Wrap solution targets those difficult areas often found on the body such as buttocks, thighs, and arms. The treatment has the power to help your clients drop a dress size in a single treatment, whilst reducing the appearance of cellulite and improving skin tone.
MiniMi Training Reviews
"I recommend using the MiniMi solution for your treatment. I previously used another brand, but the results do not compare!"
MiniMi Training Reviews
"A really thorough course with super knowledgeable trainers. My clients keep retuning for this treatment."
MiniMi Training Reviews
"I left this course feeling confident about my abilities to go forth and practice body wraps on my clients"
Enquire about Minimi Training
Fill out the below form and a member of our team will be in touch with more information.